Commercial & Industrial Deionized Water Systems – Kawartha Lakes, Ontario
Our practiced solutions for producing purified, deionized, low-conductivity water are applicable for commercial and industrial business operations such as powder coating, manufacturing, hospitality, residency, entertainment, food & beverage production, green housing, farming, agricultural production & more. In recent years, cities like Kawartha Lakes, Rexdale, Markham, Uxbridge, Guelph & Stratford have realized increasing demands for pure, deionized, de-mineralized process water. As water purification dealers, we analyze your water purification requirements and use this information as the basis to create a custom quotation for your business. The water treatment products we most commonly install & commission are: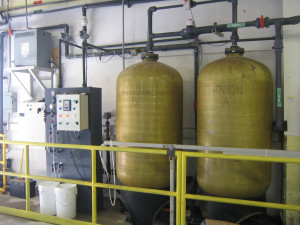 deionized water systems (purification of water)
water softeners (removal of calcium, magnesium & iron)
carbon filters (chlorine, V.O.C., plants & animal decay removal)
reverse osmosis systems (purification of water)
storage tanks for both city water as well as DI or RO water
iron filters
UV systems
And more!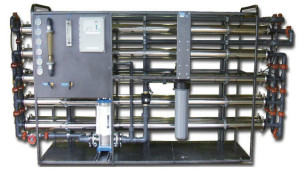 With Viridian Water Systems, you can have confidence and peace of mind knowing that your deionized water needs will be met. Through our experience, we have learned the do's and don'ts of this industry, and we are confident in our ability to adequate provide the industry with purified process water for use in manufacturing, power generation, hospitality, residency, powder coating, automotive component fabrication & other industrial applications. As the population of the Greater Toronto Area grows, so does its commercial & industrial demand for pure, deionized water & unsurprisingly, water deionization and reverse osmosis systems. Espeicially in cities like Kawartha Lakes, York, Bolton, Caledon, Brampton, Mississauga, Etobicoke, Markham, Scarborough, Richmond Hill, Toronto, Burlington, Oakville, Milton, Hamilton, Brantford & Guelph, we have noticed a significant increase in the volume of email and phone call inquiries regarding de-mineralized/deionized water.
Interesting Facts about Kawartha Lakes, Ontario:
Composed of populations of Bobcaygeon, Fenelon Falls, Lindsay, Omemee & Woodville
Landscape is mostly rural, with most inhabitants depending on well water sources for their household drinking, bathing & cooking water
The name of the city was changed by promoters to "Kawartha", which means "bright waters and happy lands"
Nearby cities/towns: