Water Purification Systems for Commercial & Industrial Applications – Windsor, Ontario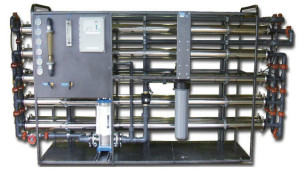 To us, every business is unique, and each has its' own requirements of purified water. For some, soft water is sufficient, while others require completely de-mineralized/deionized process water. As an experienced water treatment contractor, Viridian Water Systems provides a custom quotation for water purification systems to each client. Together, we are a team of well-practiced, efficient water treatment professionals, committed to business excellence and the prosperity of our customers. With a growing demand for commercial and industrial water treatment in the Greater Toronto Area, Viridian Water Systems has shifted its' attention to cities like Windsor, Caledon, Brampton, Etobicoke, Markham, Mississauga, Oakville, Milton and Hamilton. The most commonly employed water purification products include:
water softeners
deionized water systems
reverse osmosis systems
carbon filters
sediment filters
turbidity filters
UV systems (ultraviolet light disinfection systems)
storage tanks
iron removal systems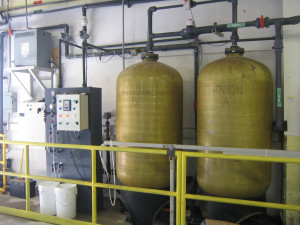 Although Viridian Water Systems does cater to the residential market, the bulk of our business comes from commercial & industrial operations such as powder coating factories, power generation facilities, research laboratories, hospitals, manufacturing plants, automotive component fabricators, electrical equipment manufacturers, food & beverage producers and a number of farming applications. In recent years, we have experienced an increase in demand for pure water/deionized water in Windsor, Rexdale, Caledon, Brampton, York, Mississauga, Milton, Oakville, Toronto, Scarborough, Markham and Richmond Hill. The vast majority of our water purification projects take place in Southwestern Ontario, more so in rural areas.
Windsor, Ontario Facts:
The city is one of Canada's major automobile manufacturing centres and is home to the headquarters of FCA Canada.
Windsor is the headquarters of Hiram Walker & Sons Limited, now owned by Pernod Ricard.
Nearby cities/towns: