Water Deionization Systems & Reverse Osmosis Systems – Grimsby, Ontario
Viridian Water Systems is a water purification contractor working out of Hamilton, Ontario and serving the following regions: Hamilton, Burlington, Grimsby, Milton, Guelph, Kitchener, Waterloo, Cambridge, Mississauga, Brampton, Toronto, Scarborough, Rexdale, Etobicoke & other parts of Southern Ontario. Our water treatment services are applicable in both residential & industrial settings. We deliver, install, maintain & provide warranty for: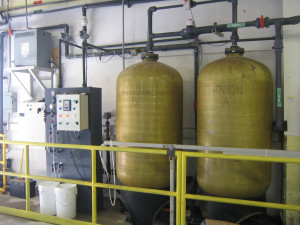 Residential & commercial water softeners
UV systems (ultraviolet light water disinfection systems)
Commercial & industrial water deionization systems
Commercial reverse osmosis systems
Carbon filters
Iron, hydrogen sulphide & manganese removal systems
Polyethylene storage tanks for RO & DI water
Water booster pumps
Anti-scale systems with SpectraGuard chemical injection
And other related water treatment/purification products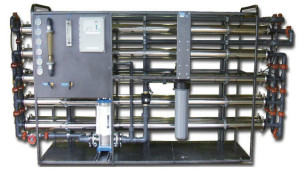 For more than 30 years, Viridian Water Systems has supplied the industry with high quality products, backed with 10 years warranties. We work intimately with water purification system manufacturers to bring you water treatment solutions that last. Expanding into the Grimsby, Burlington, Mississauga, Milton, Guelph, Brampton & Toronto areas, Viridian Water Systems is positioned to deliver quality results for clients in diverse industries. Deionized and reverse osmosis water has applications in:
Automotive component manufacturing
Chemical manufacturing
Power generation
Powder coating
Pharmaceutical production
Food & beverage industry
Water bottling plants
Semi-conductor manufacturing
Metal finishing
Restaurant industry
Hospitality
Residency
And many more!
Quality deionized water systems and reverse osmosis systems are hard to come by in Grimsby. We take pride in the fact that we are an established water purification contractor dedicated to customer service and helping you create a more efficient industrial infrastructure. Regardless of application, Viridian Water Systems can meet your water purification requirements including flow rates, volume production, conductivity constraints, TDS limits and pH balances.
About Grimsby, Ontario:
Canada's first Chautauqua was established in 1859 in Grimsby Park.
The Village of Grimsby was officially incorporated in 1876 and became a town in 1922.
Nearby cities/towns: