Deionized and Reverse Osmosis Water for companies in Vaughan, Ontario
Many commercial & industrial processes call for deionized water. There are a number of applications, especially in the Vaughan, Oakville, Hamilton, Mississauga, Brampton, Burlington, Guelph, Kitchener and Waterloo areas, requiring low-conductivity, purified process water and some of them include:
powder coating
water bottling
automotive manufacturing
hospitality
residency
healthcare
medical research
green housing
process control
chemical production
painting & e-coating applications
and many more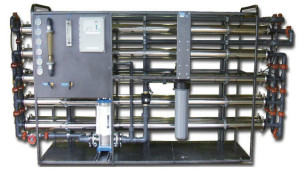 Viridian Water Systems provides water treatment solutions for a variety of industries and a range of applications. Although most of our water purification and water conditioning projects are completed in Hamilton, London, Windsor & Toronto, we have recently expanded into Vaughan, Oakville, Burlington, Mississauga, Guelph, Acton, Rockwood, Kitchener, Waterloo & Cambridge. Our expertise spans water softening, water deionization, reverse osmosis, chlorine filtration, iron removal, sulphur removal, ultraviolet disinfection, sediment removal & storage solutions. We supply, manage, maintain & provide warranty for:
commercial and industrial water deionization systems
commercial water softeners
ultraviolet disinfection systems (commercial & industrial UV systems)
storage tanks (50 – 10, 000+ gallon atmospheric storage tanks)
industrial and commercial reverse osmosis systems
carbon filtration systems
sediment filters
iron filters
manganese and sulphur guards
anti-scalants with SpectraGuard chemical injection
many other types of water purification and water treatment products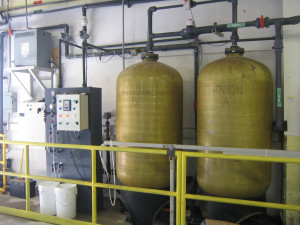 Water purification and deionized water is important for both individuals and businesses operating out of Vaughan, Ontario. Pure, high-resistivity, low-conductivity water has countless applications and just as many benefits. Viridian Water Systems is an authorized dealer and distributor of water treatment products throughout Ontario. We complement our manufacturers' products with parts & labour warranties. Viridian Water Systems also enters into preventative maintenance contracts with commercial and industrial businesses to ensure optimal performance of all aspects of the water purification or treatment set up.
Vaughan, Ontario – Facts you may not know:
Vaughan is the largest city in Canada without a hospital within its city boundaries.
Vaughan is one of southern Ontario's fastest growing cities.
Nearby cities & towns: